Photos: Foo Fighters @ Molson Canadian Amphitheatre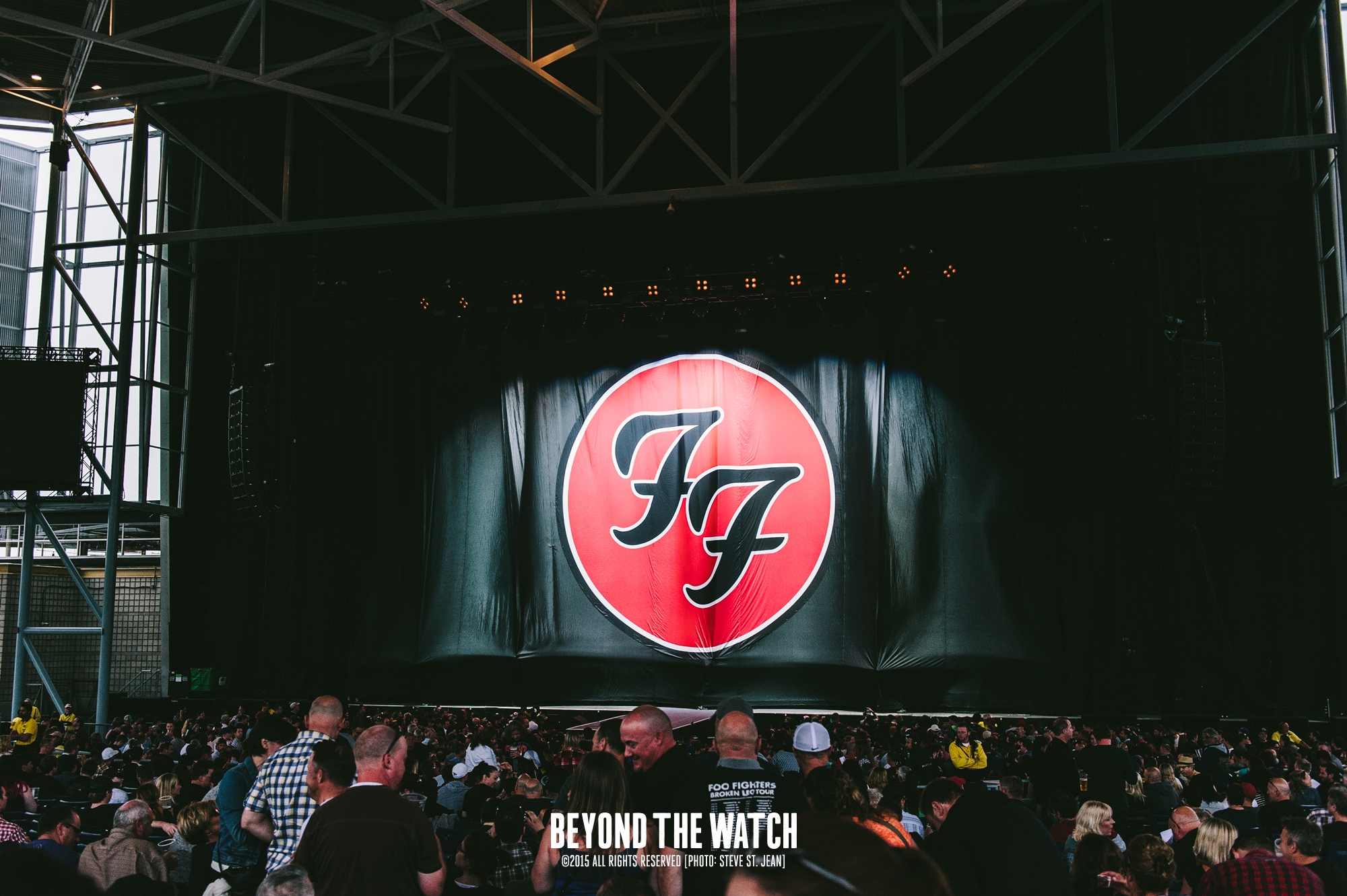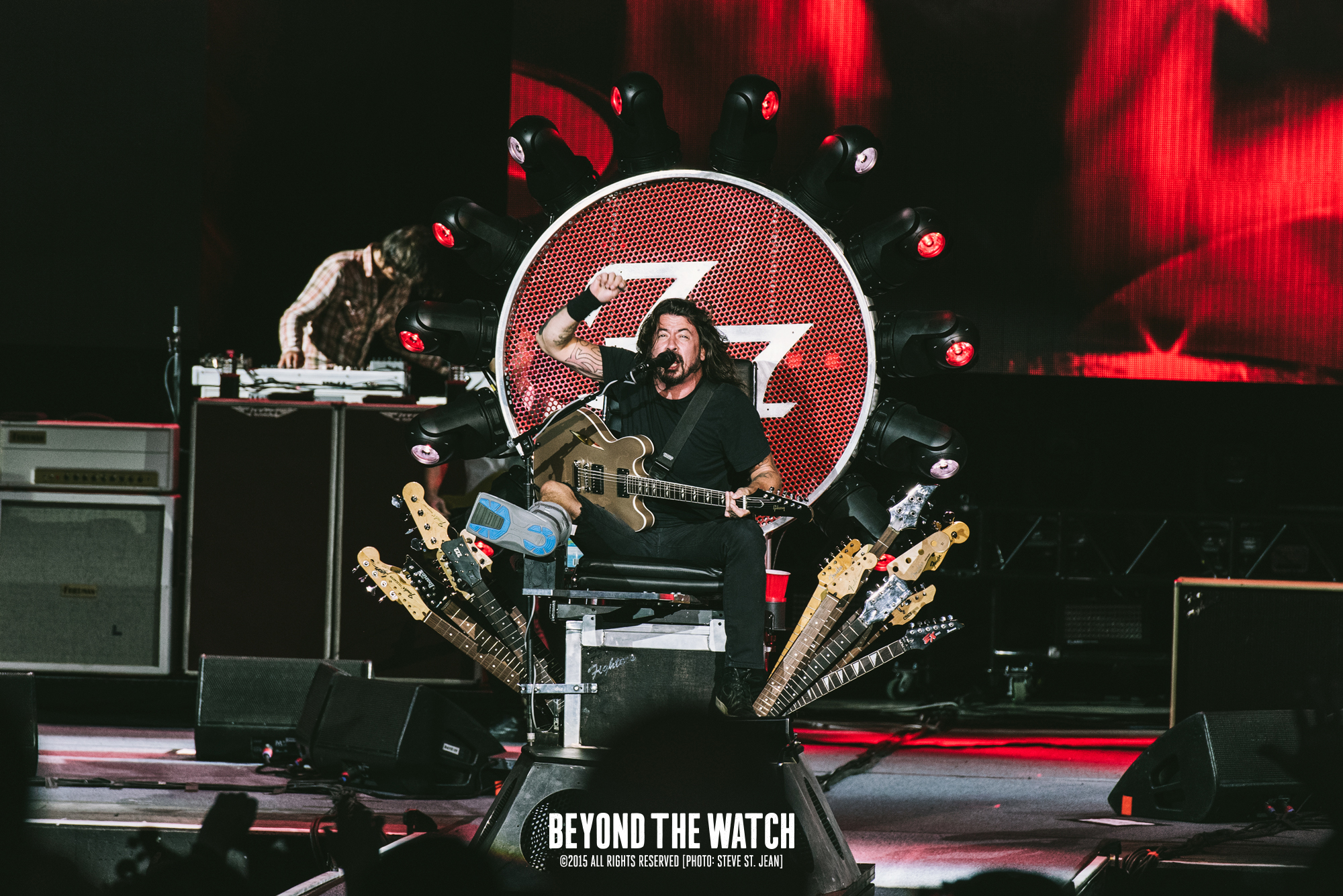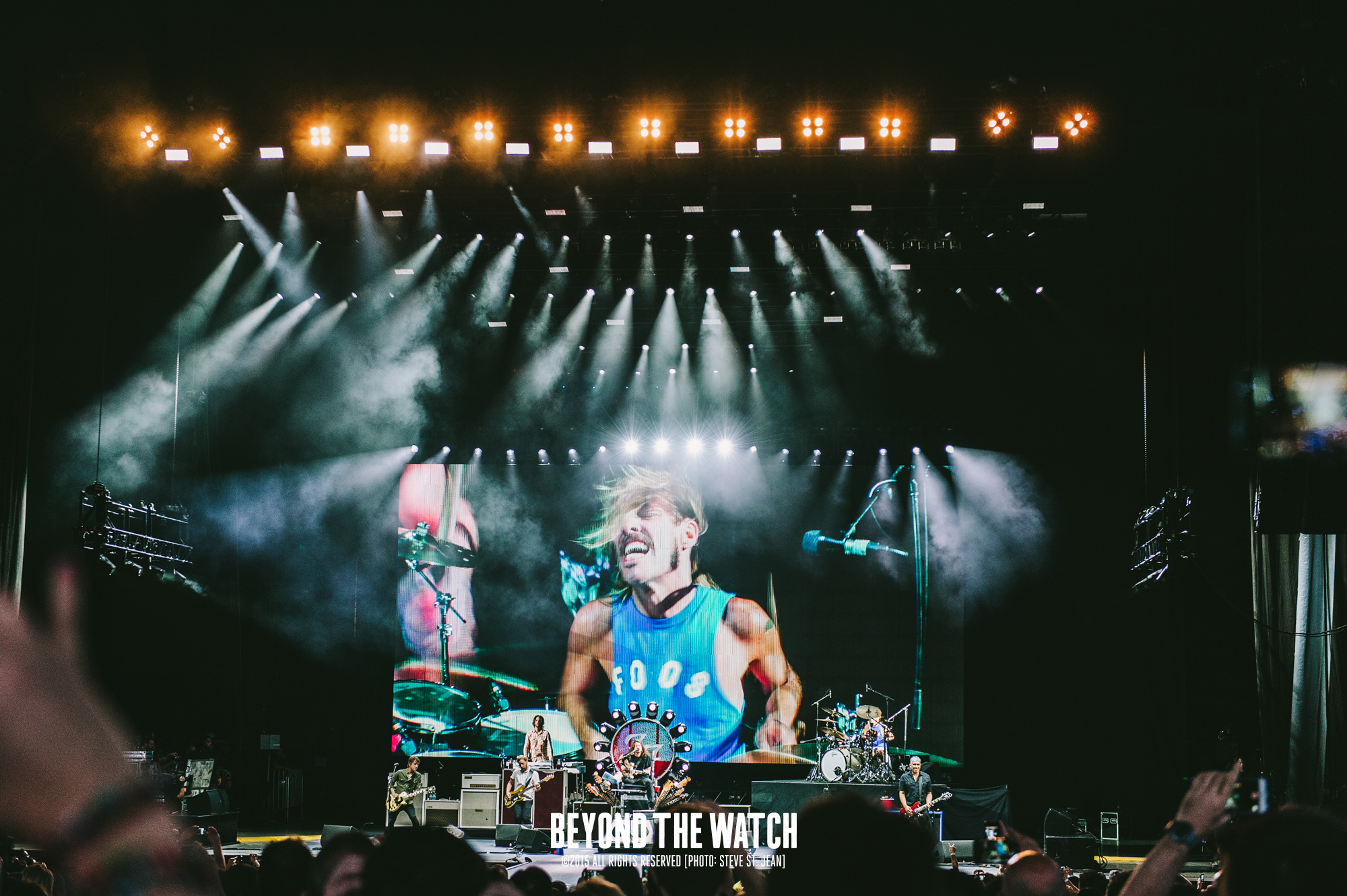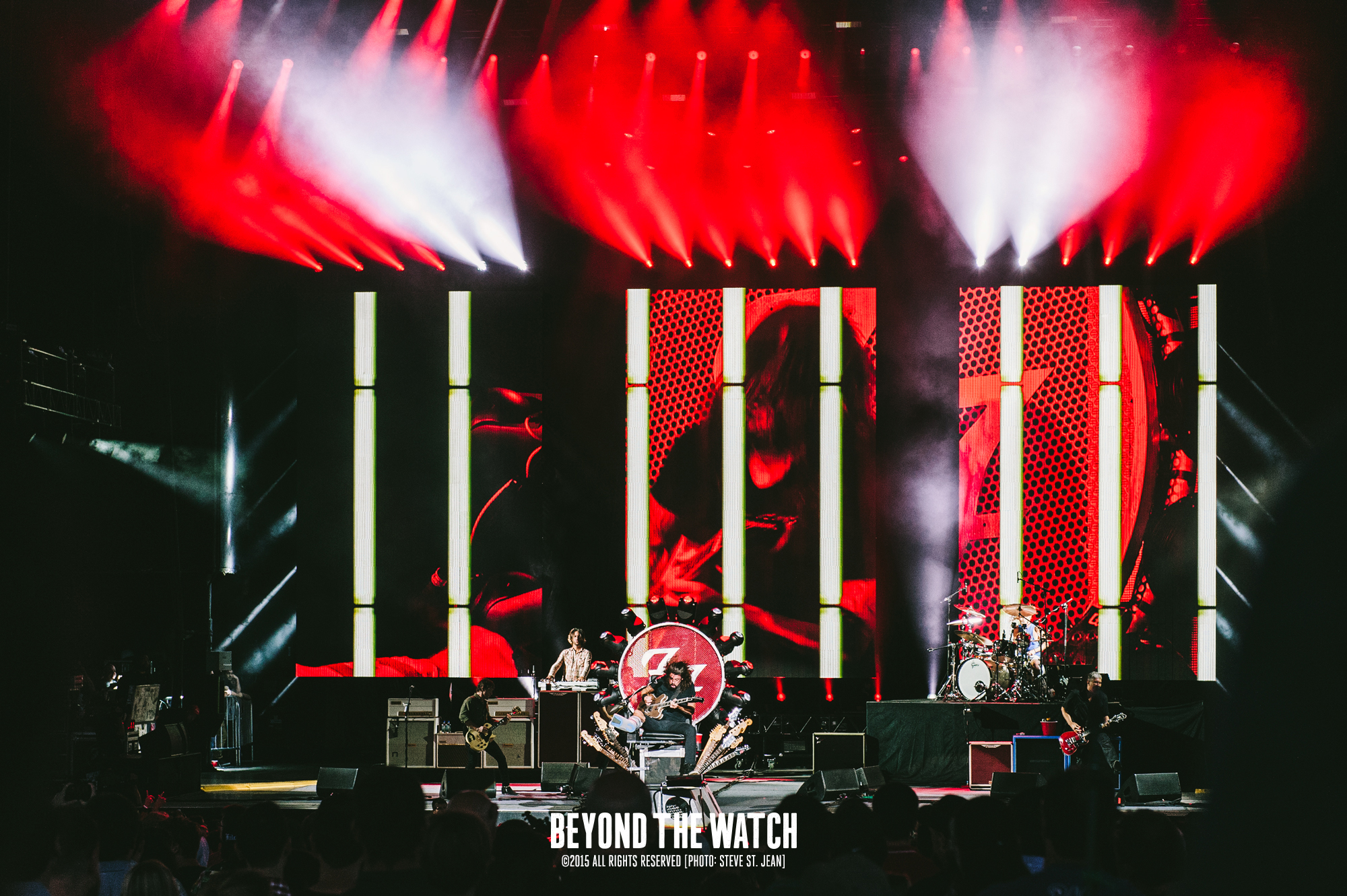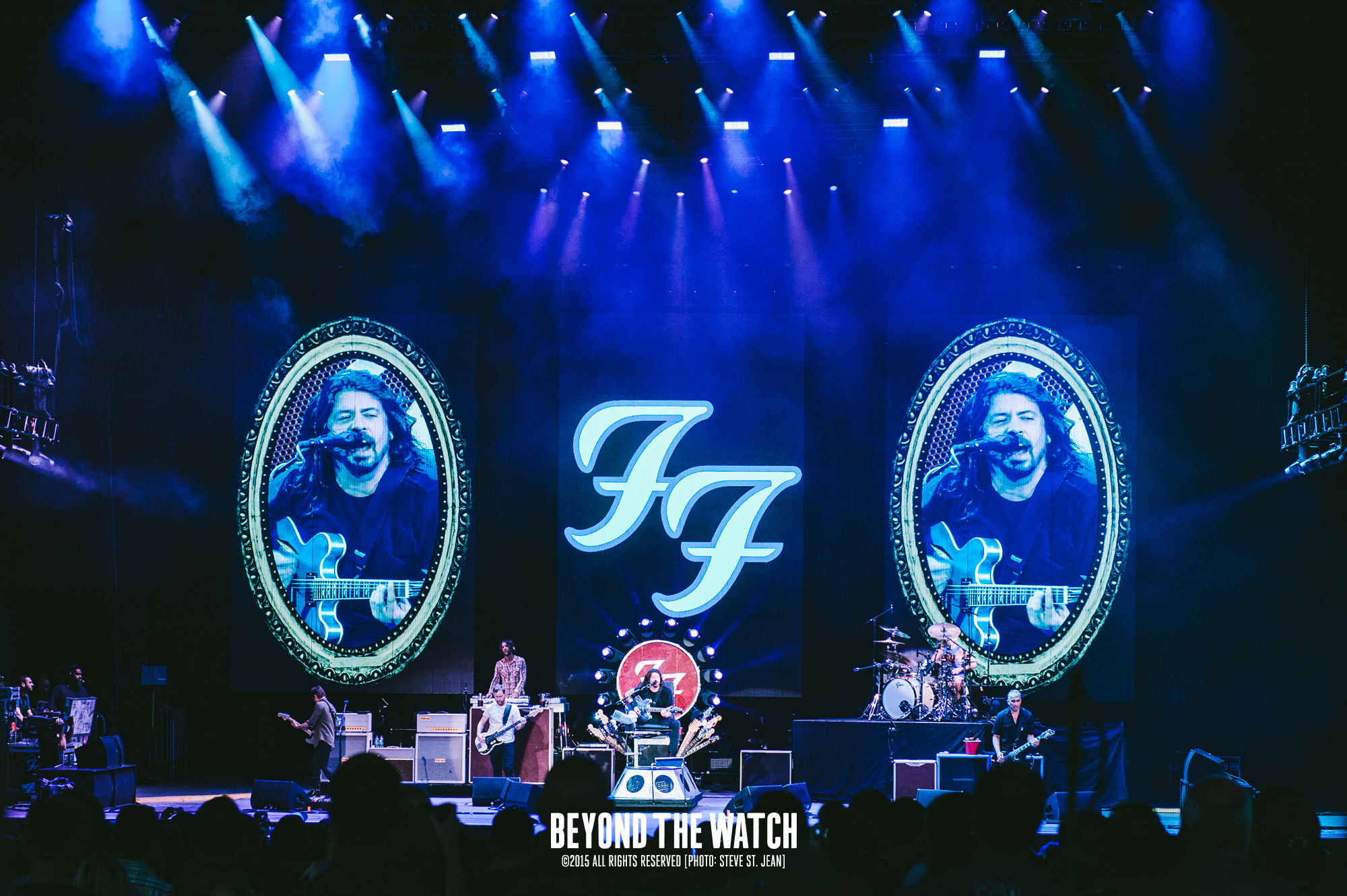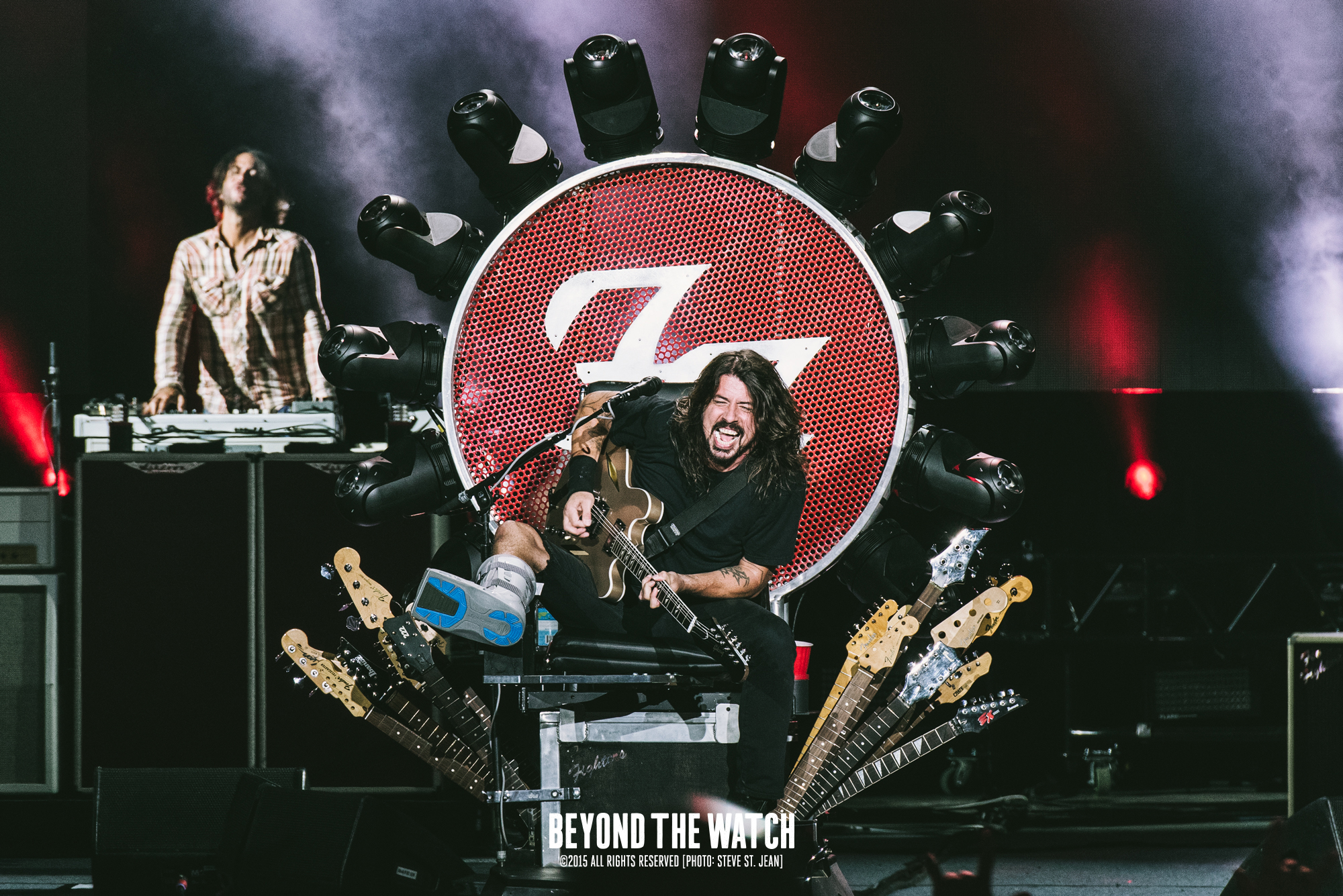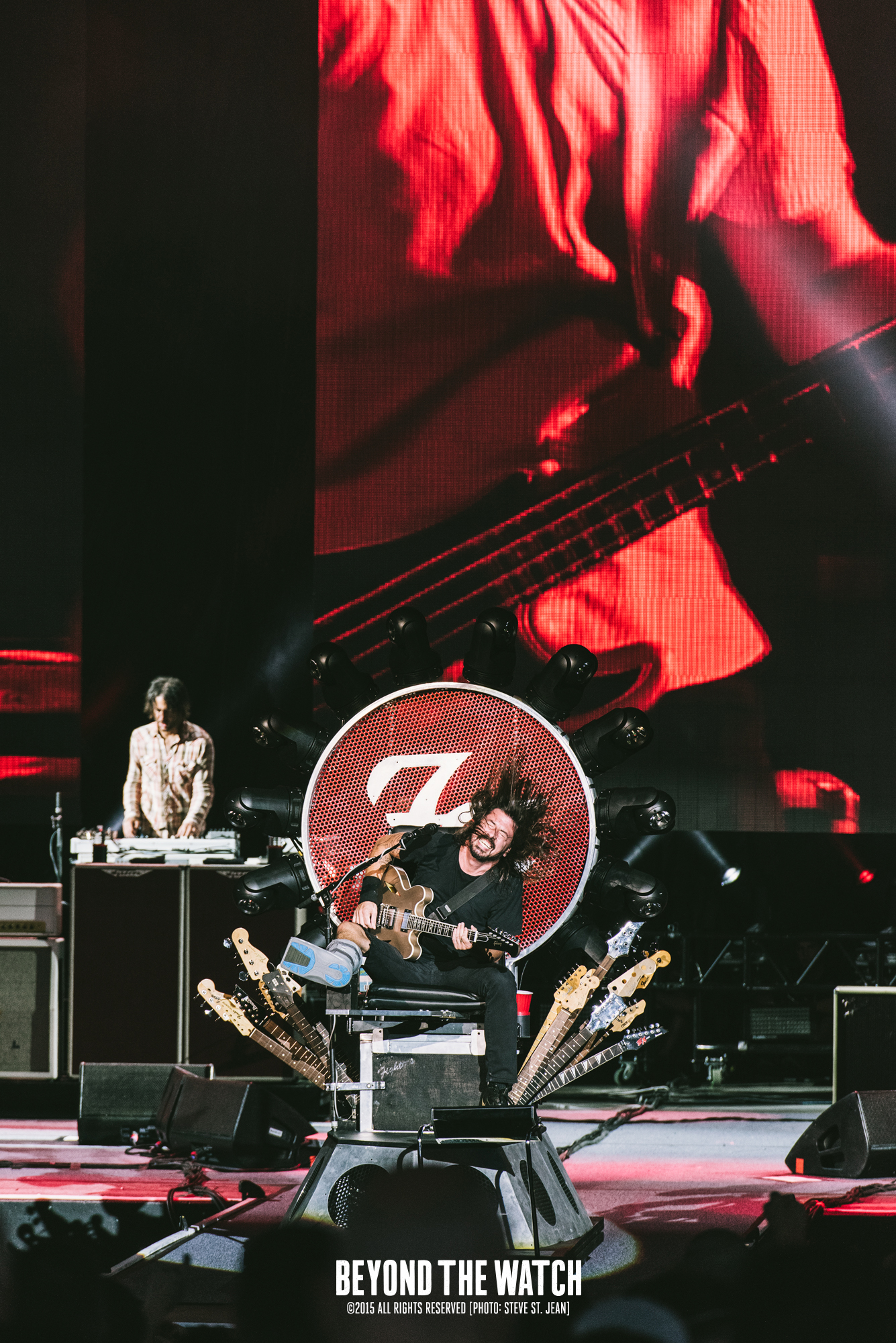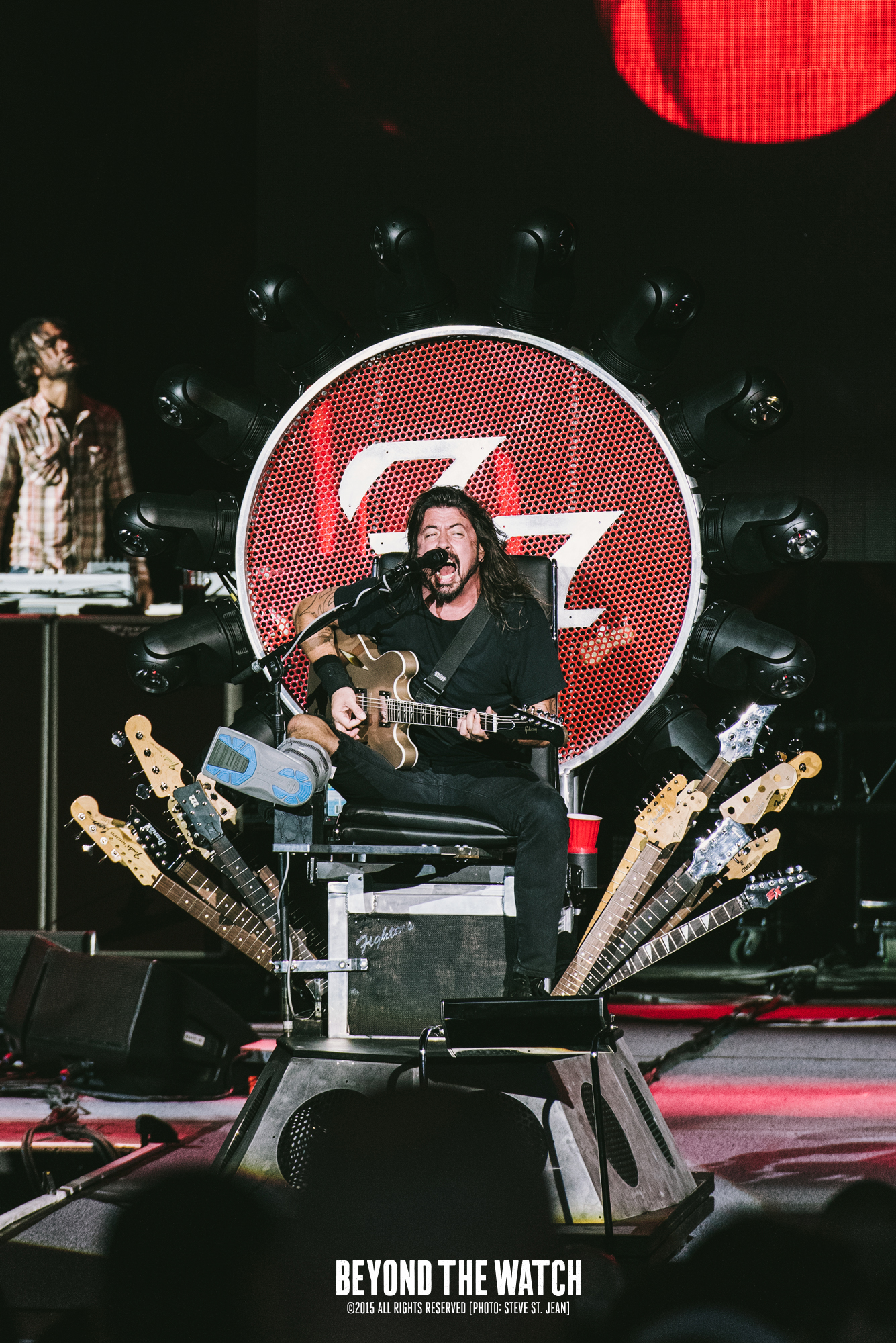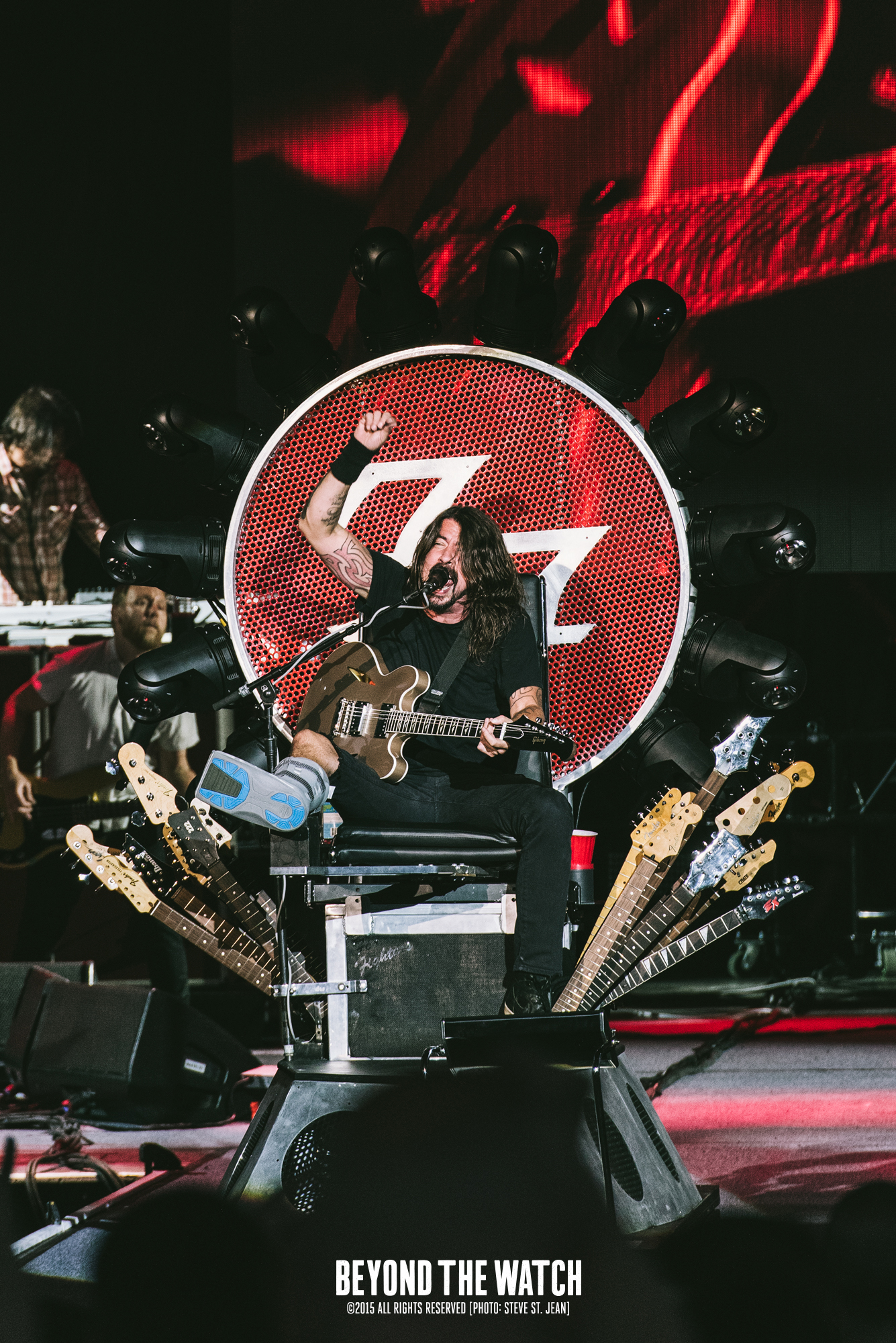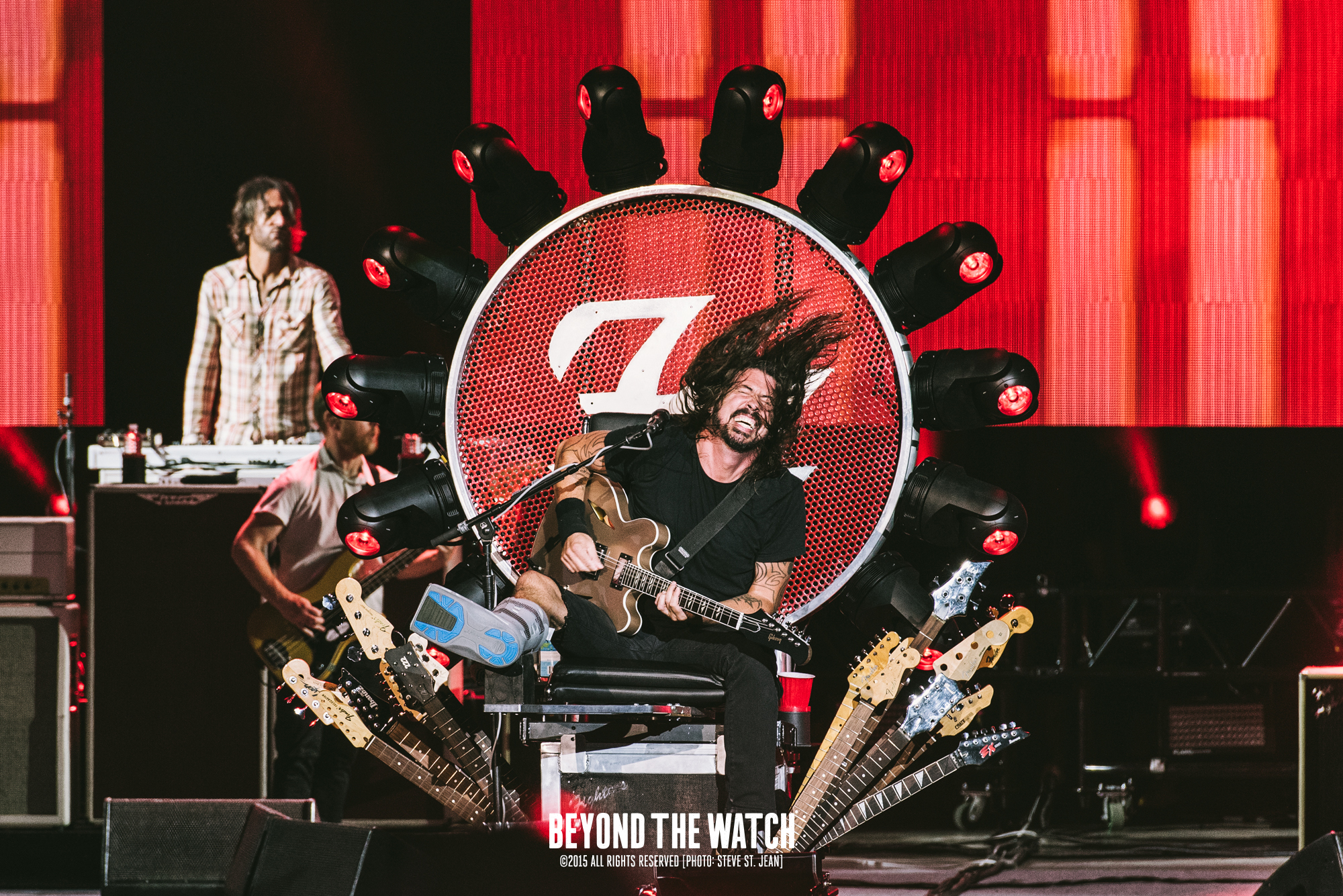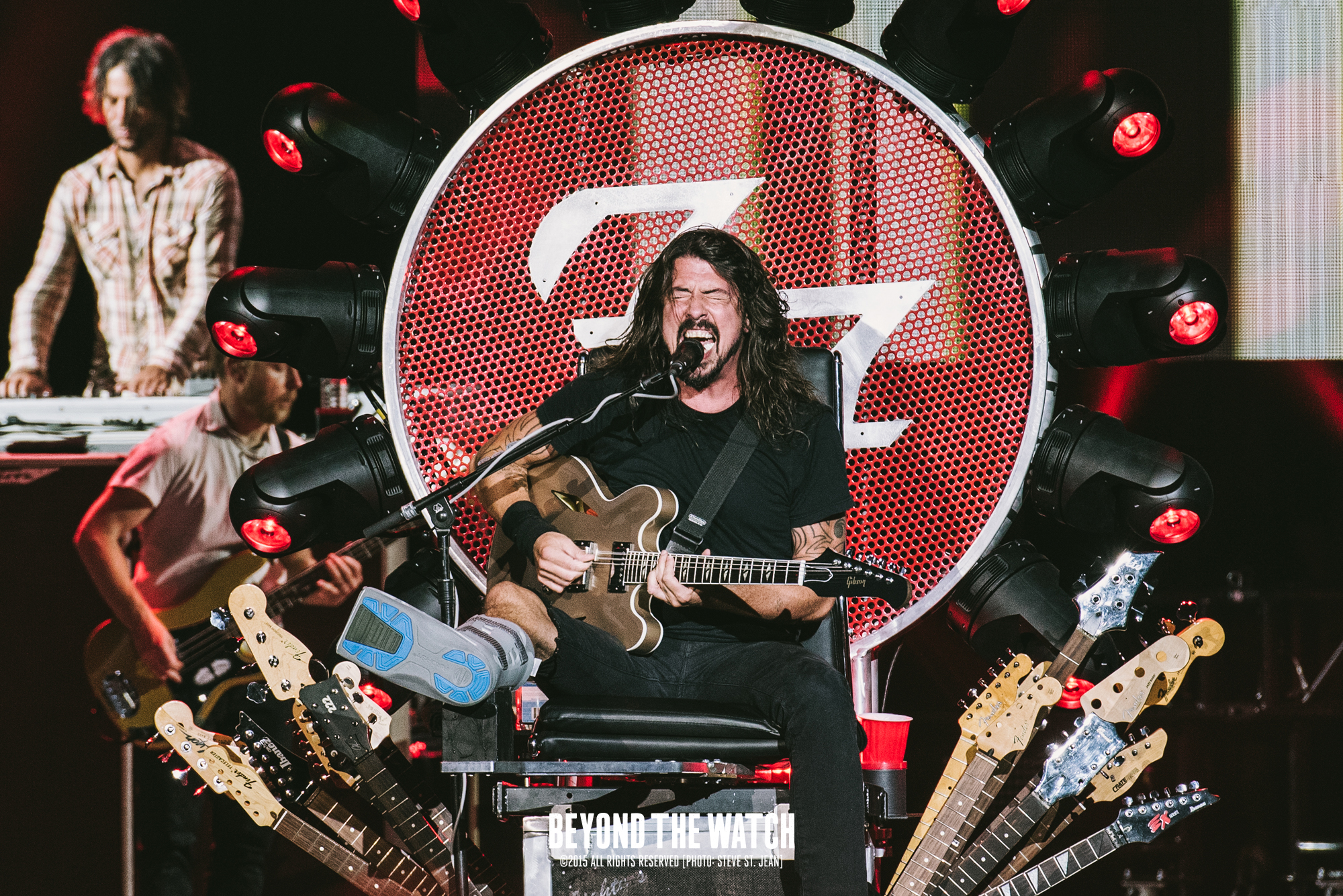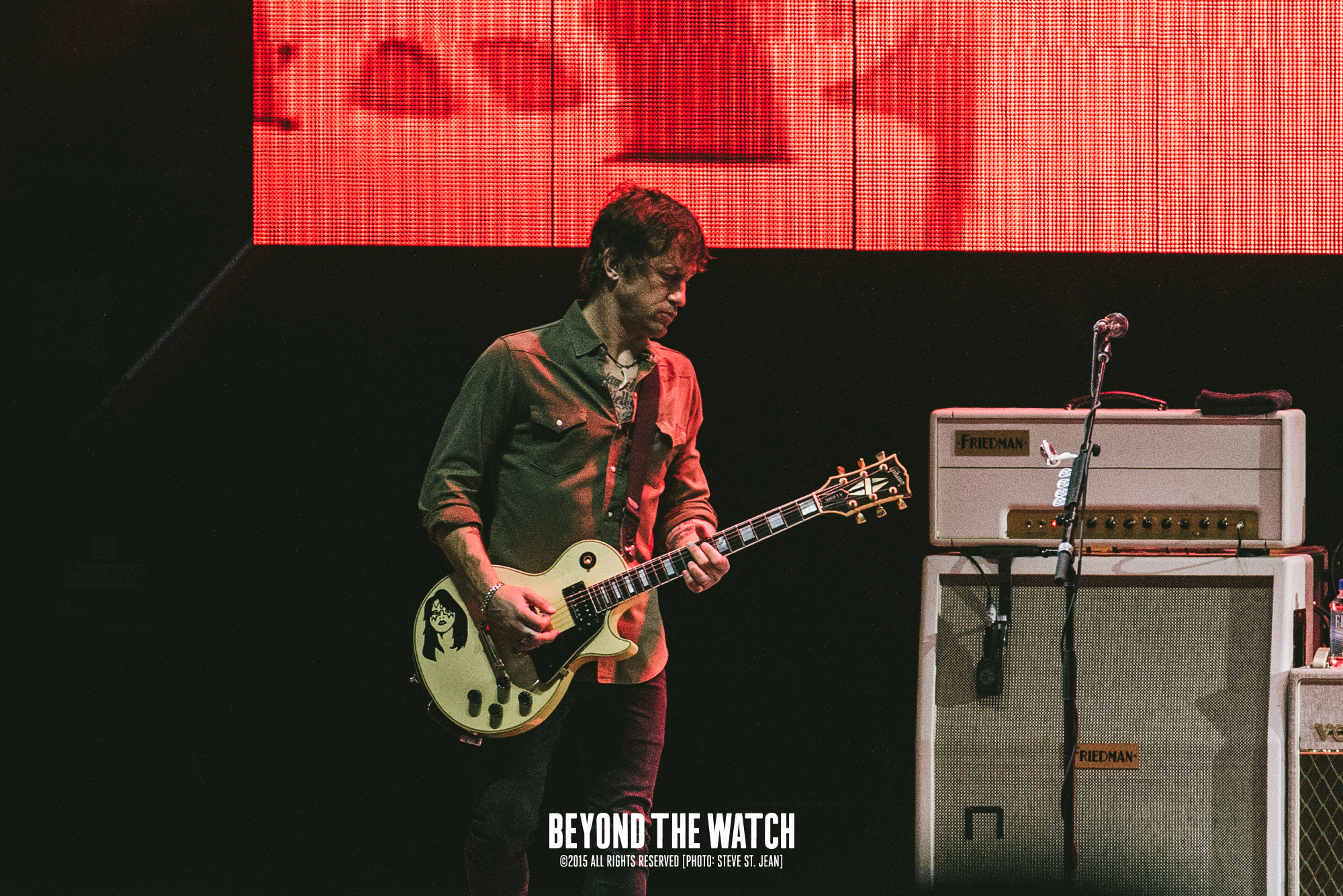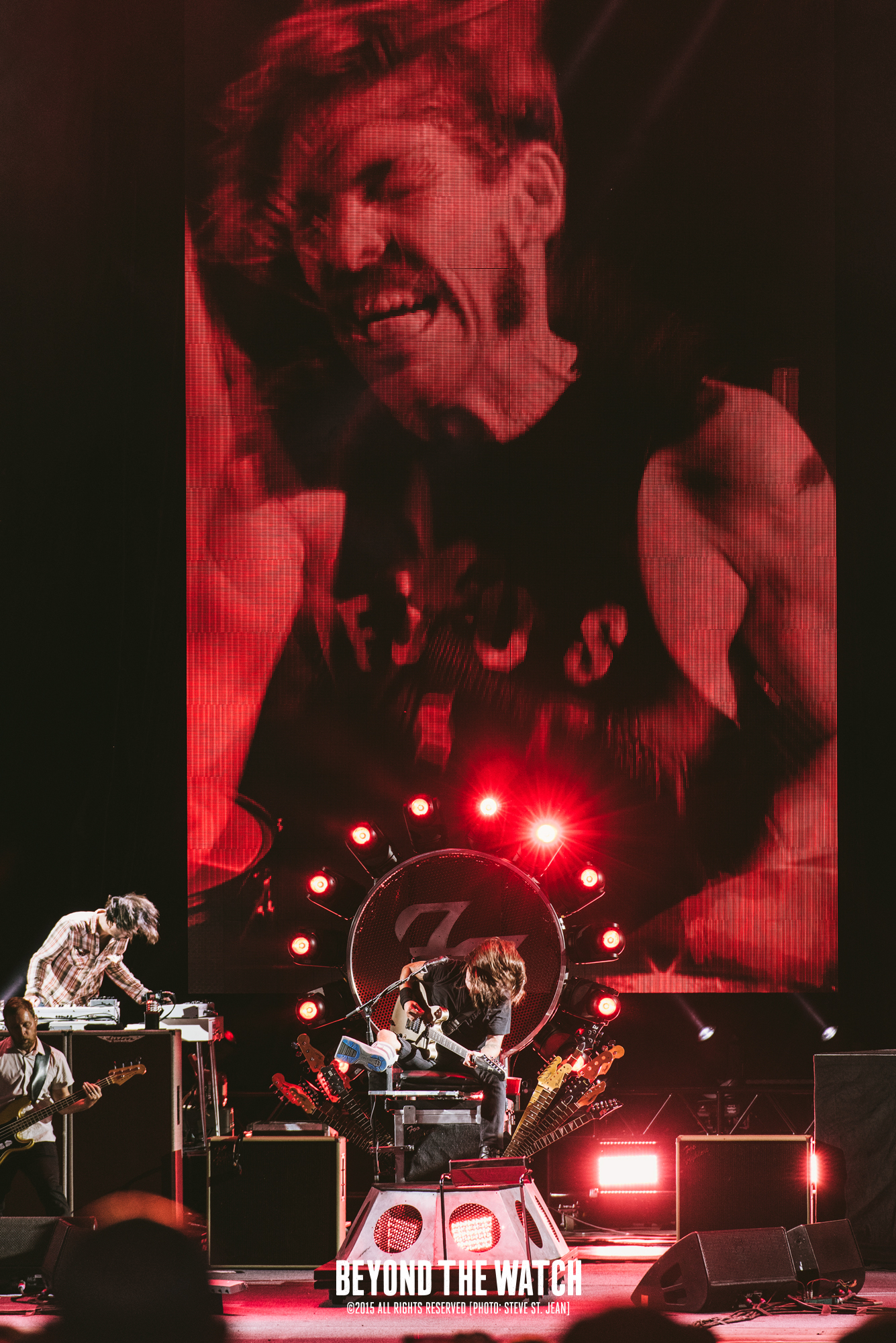 Foo Fighters newly renamed Broken Leg Tour came through Toronto for night 1 of 2 on July 8th, 2015. If you're new and haven't seen any of the buzz going around the net about Dave Grohl... he did in fact break his leg and is continuing to tour – making him the world's most badass rock star.

You'll see how crazy it really is when you flip through our photos from last night. Dave has been outfitted with a Game of Thrones inspired guitar throne, where he sits and rocks out more than almost any other musician that can freely stand on their feet and perform. I had three songs to photograph the set and it was one of the most epic nights of shooting I've had so far with Beyond The Watch.

Foo Fighters opened up with "Everlong"... really? Did you really open with Everlong Dave? Yes they did and it was EPIC! Which then led into "Monkey Wrench" and then "Learn to Fly".
These three songs along made my night and shooting experience. So stoked that I finally got to see Foo Fighters as well as sign my life away on their photo release. Totally worth it.
Check out all our photos from their set above and make sure to comment below.
Foo Fighters Setlist:
1. Everlong
2. Monkey Wrench
3. Learn to Fly
4. Something From Nothing
5. The Pretender
6. Big Me
7. Congregation
8. Walk
9. I'm the One (Van Halen cover)
10. Another One Bites the Dust (Queen cover)
11. Tom Sawyer (Rush cover)
12. Cold Day in the Sun
13. My Hero (Acoustic)
14. Times Like These (Acoustic)
15. Under Pressure (Queen & David Bowie cover)
16. All My Life
17. These Days
18. Outside
19. Breakout
20. Arlandria
21. Cinnamon Girl (Neil Young cover)
22. This Is a Call
23. Stay With Me (Faces cover)
24. Aurora
25. Best of You
Words / Photography by: Steve St. Jean