Photos: Metallica at Rogers Centre
Metallica\m/! arguably the biggest rock band in the world, was recently in Toronto performing to a sold-out crowd at the Rogers Centre. They've been touring on their World Wired Tour in support of their latest studio album 'Hardwired... to Self-Destruct' (2016) with special guests Avenged Sevenfold who have been putting on a killer opening show each night (see our photos from their set here). We were beyond stoked to be there for the fantastic show so don't miss all the photos from the night below.
All images were photographed for Blare.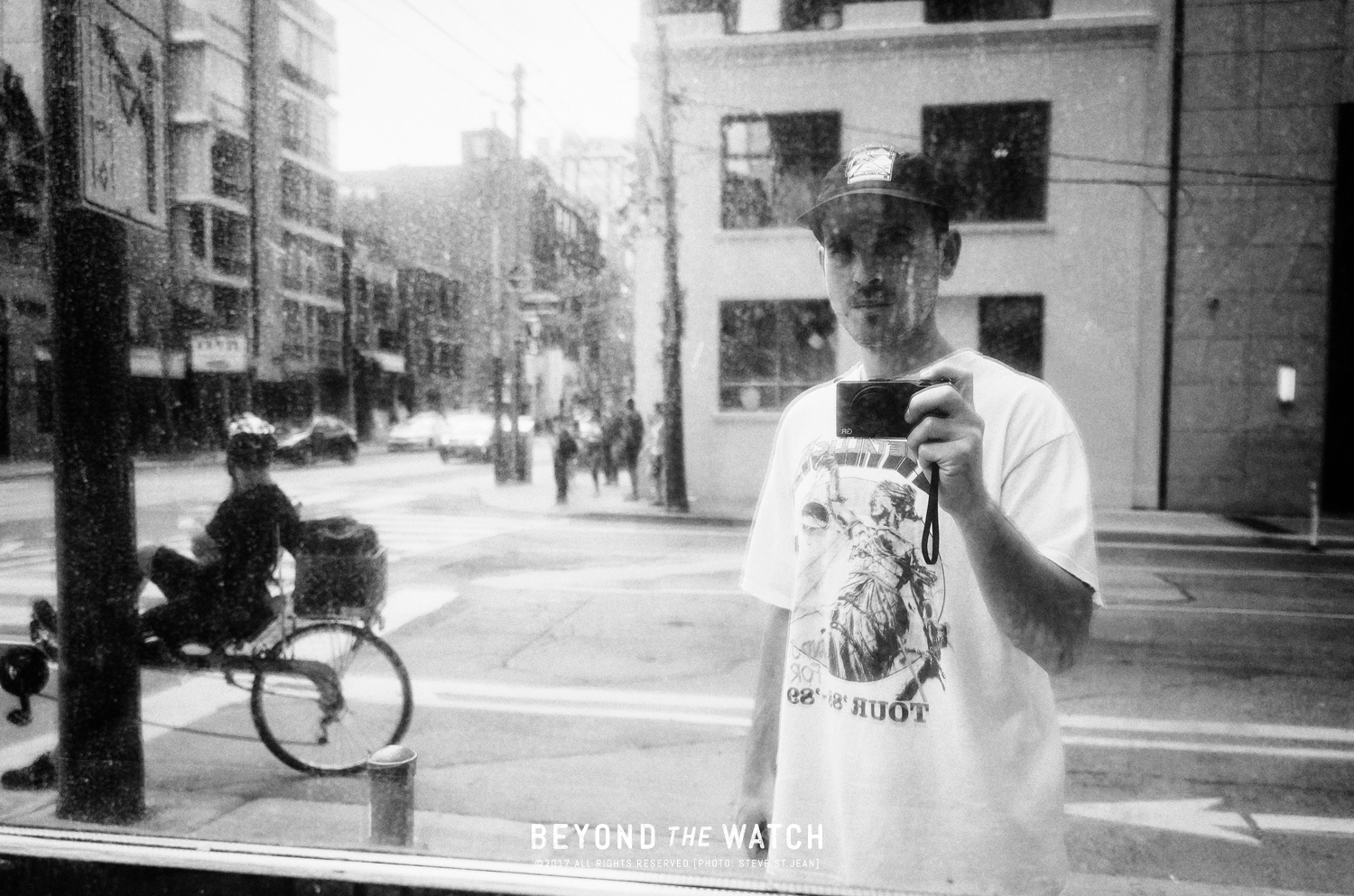 Enroute to the Metallica pop-up shop on Adelaide St. in Toronto.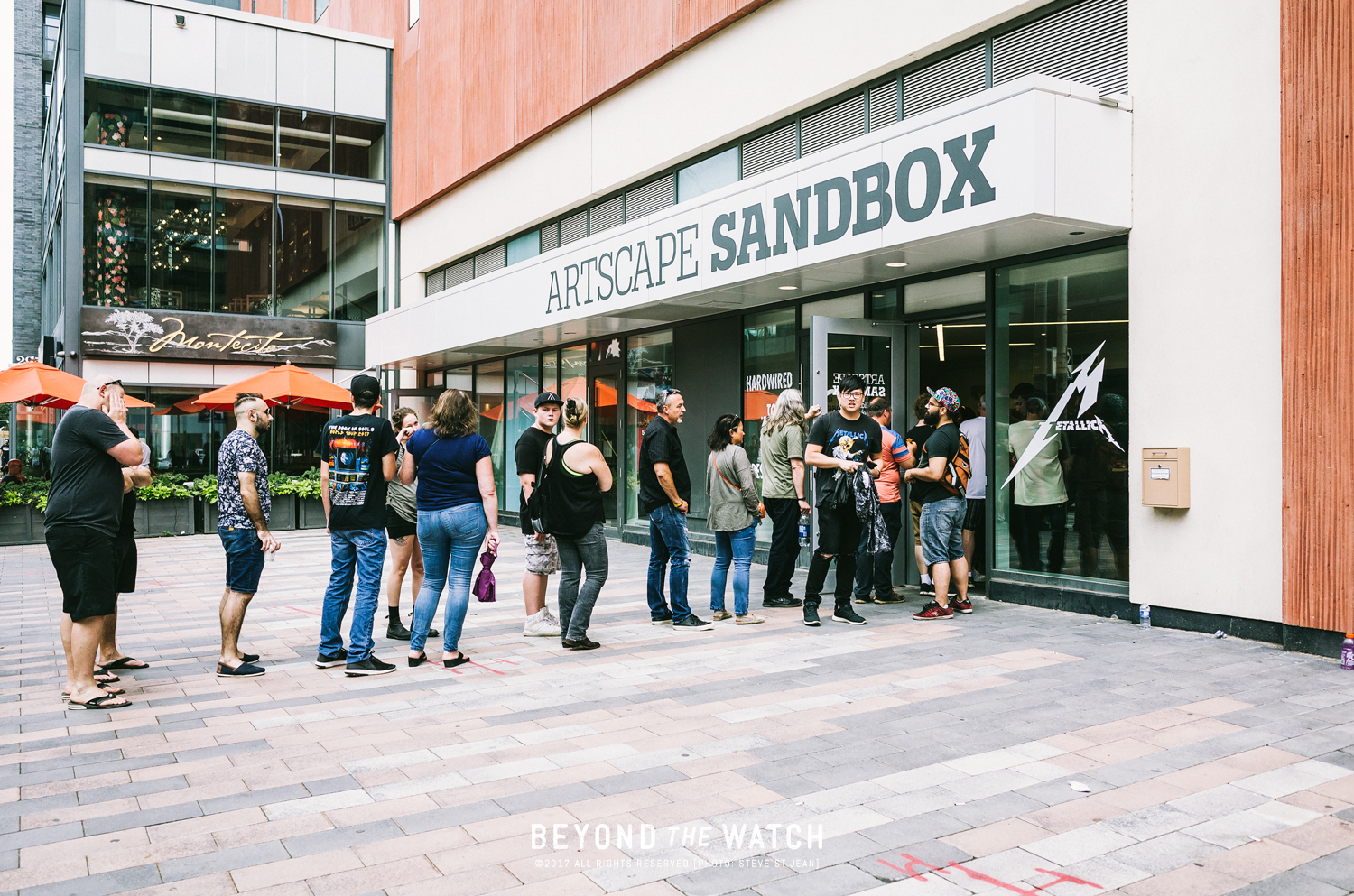 The line was stacked day of the concert with fans eagerly awaiting some limited merch.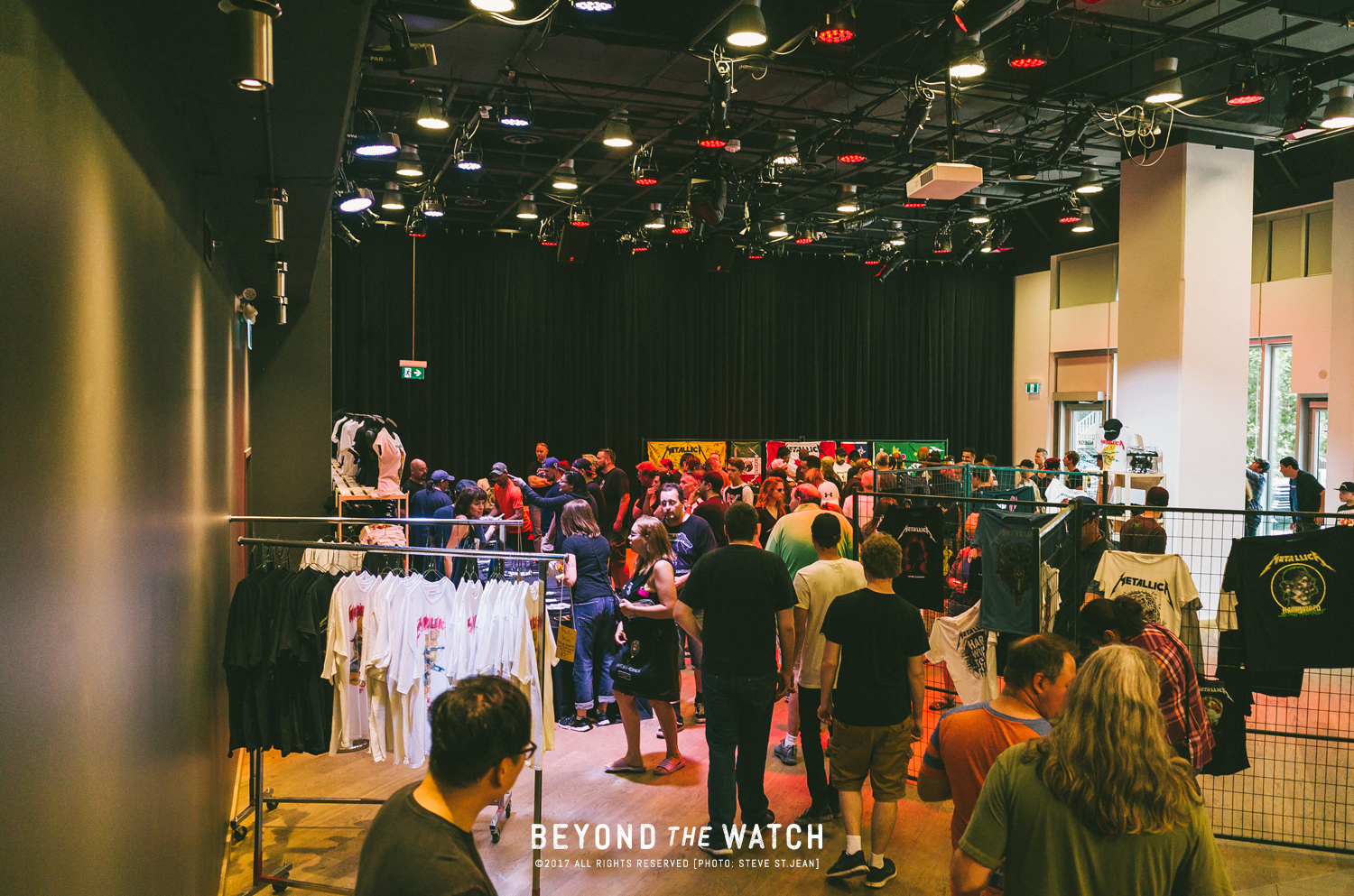 Inside the Metallica pop-up shop. A lot less cool than the American versions.
Live broadcasting! Check 1-2-1-2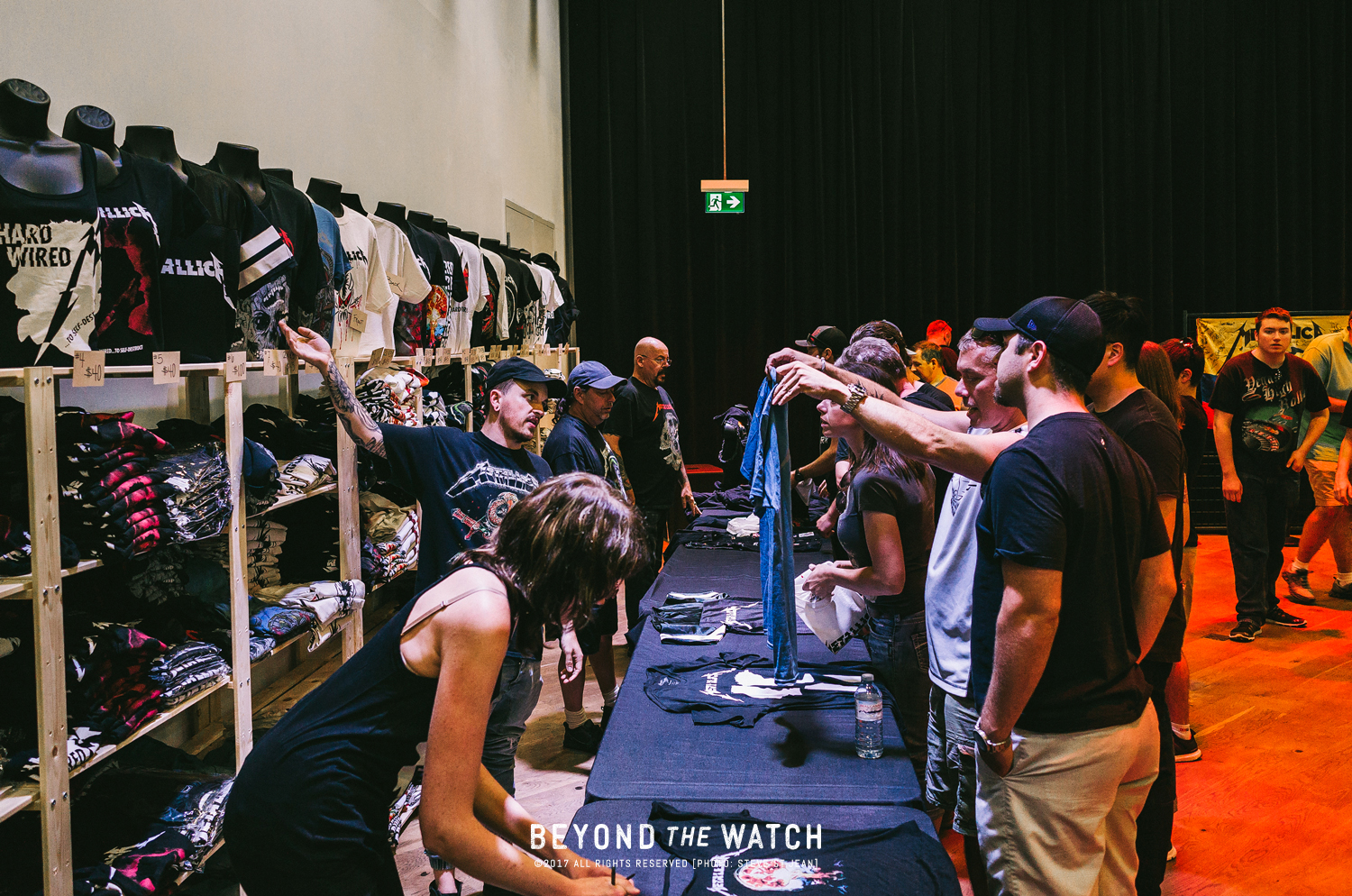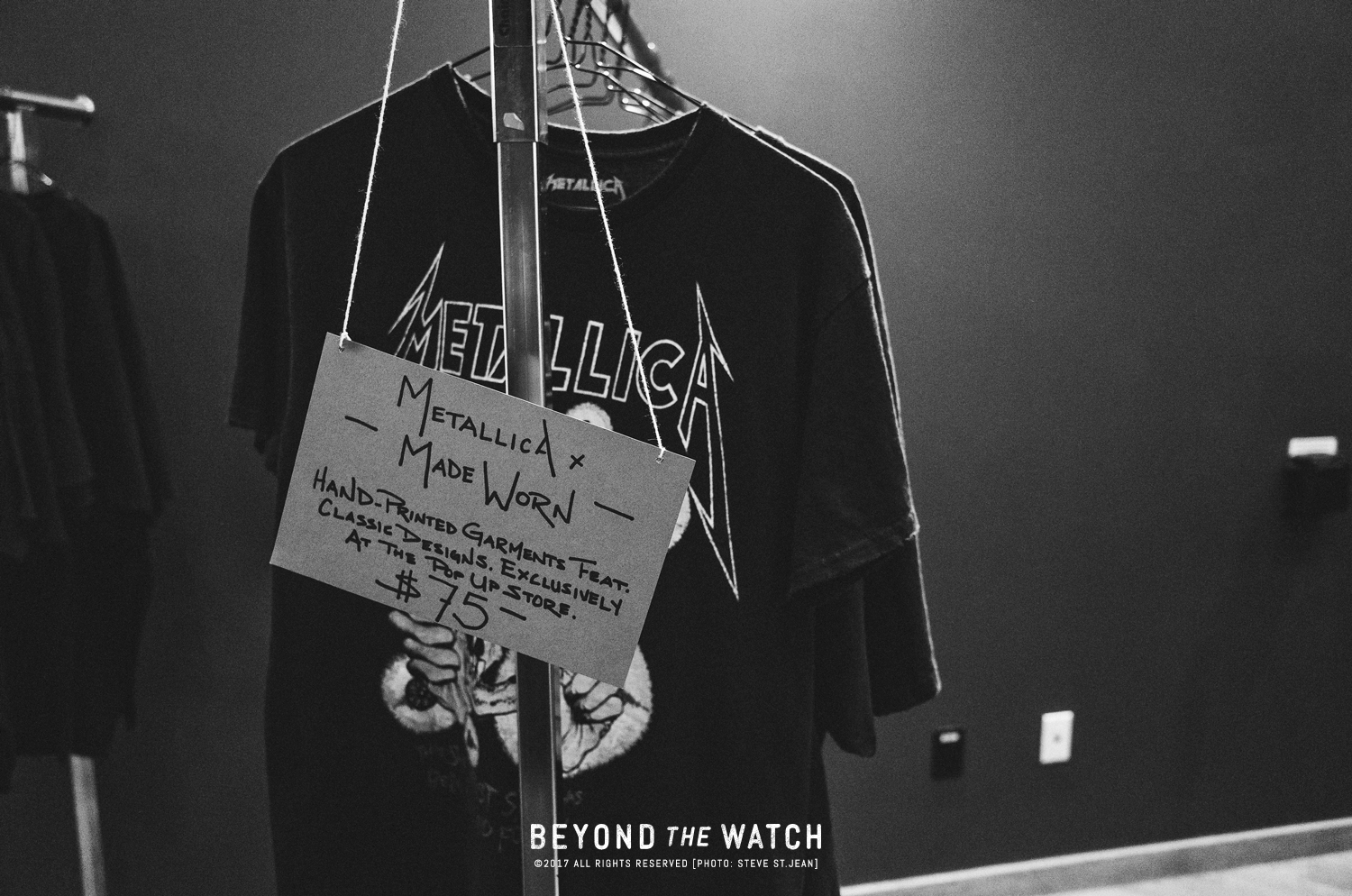 Super limited Mad Worn shirts. Had to cop the Justice tee.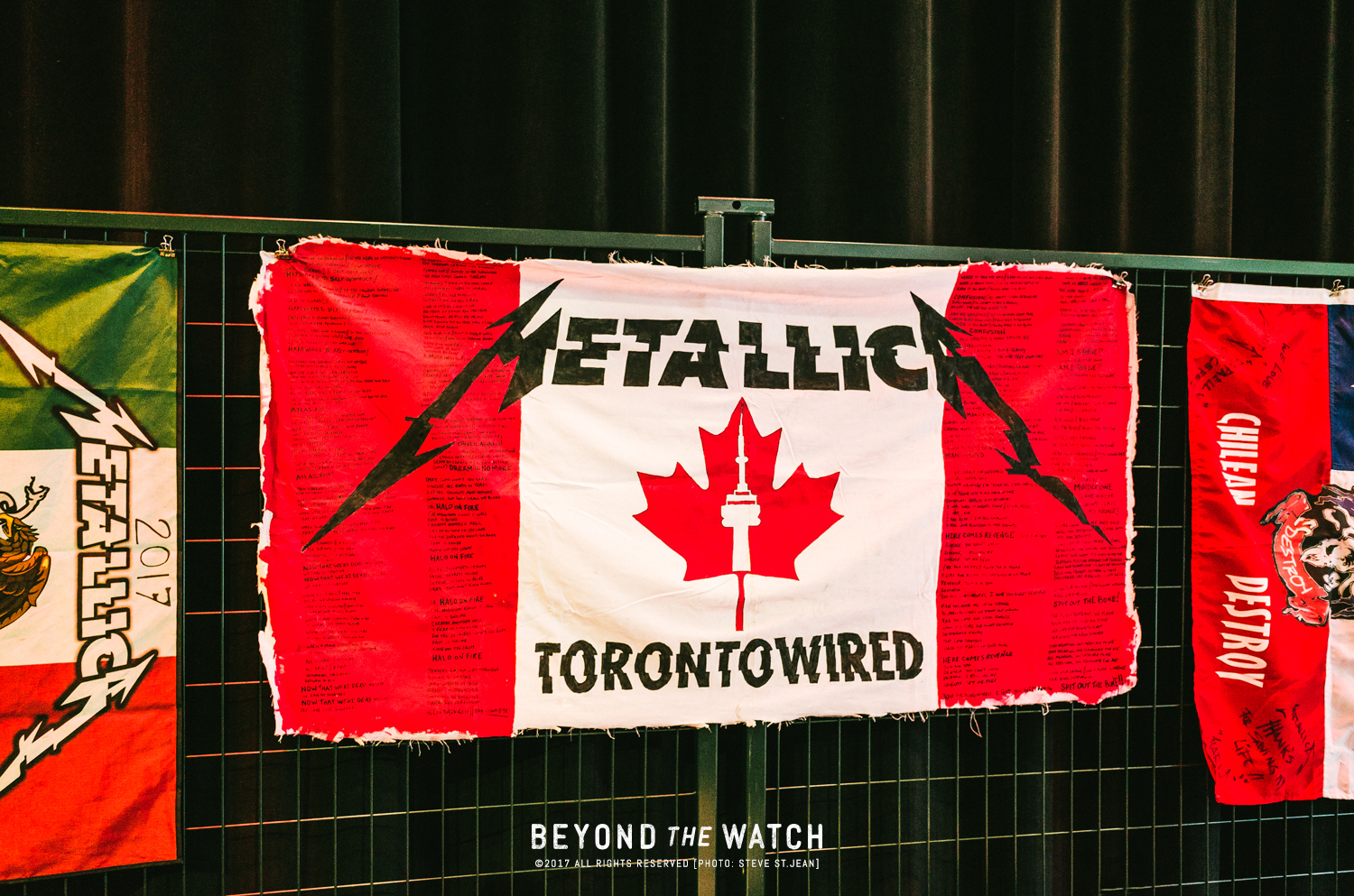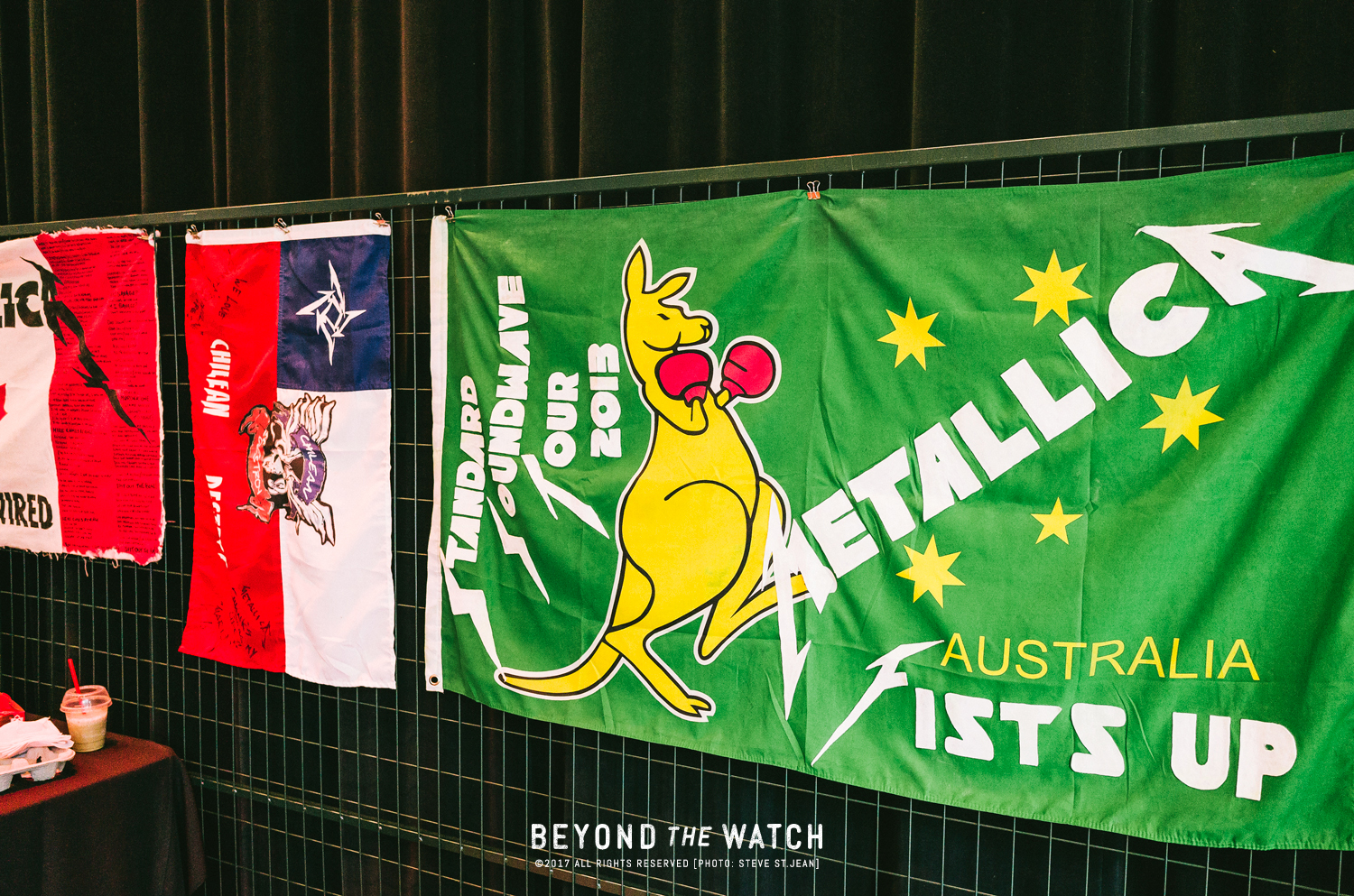 Crazed fans hanging out more than two hours before the doors.
This dude spent a lot on merch obviously.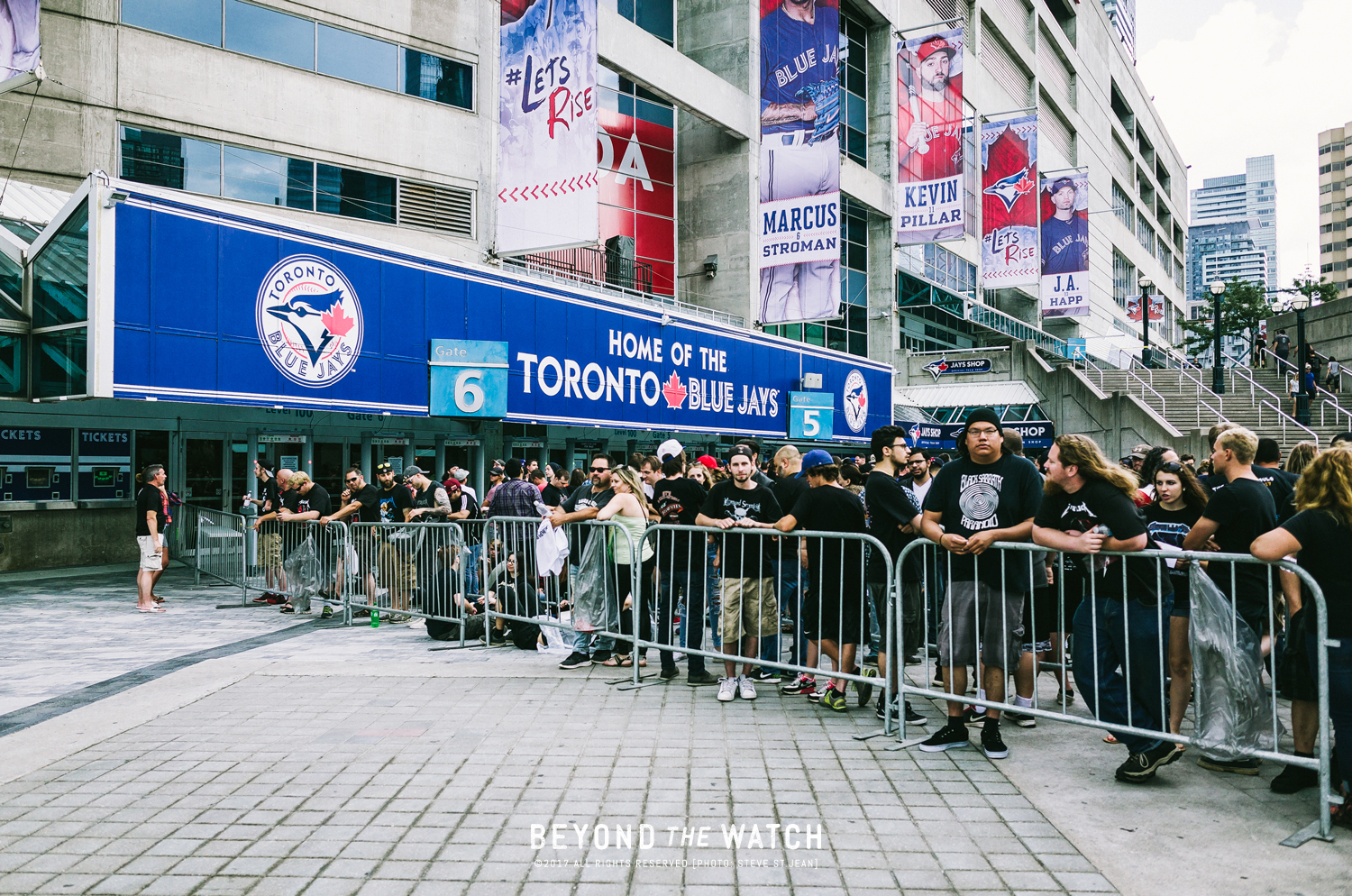 A little too eager? Nope! It's Metallica.
More Merch outside the venue.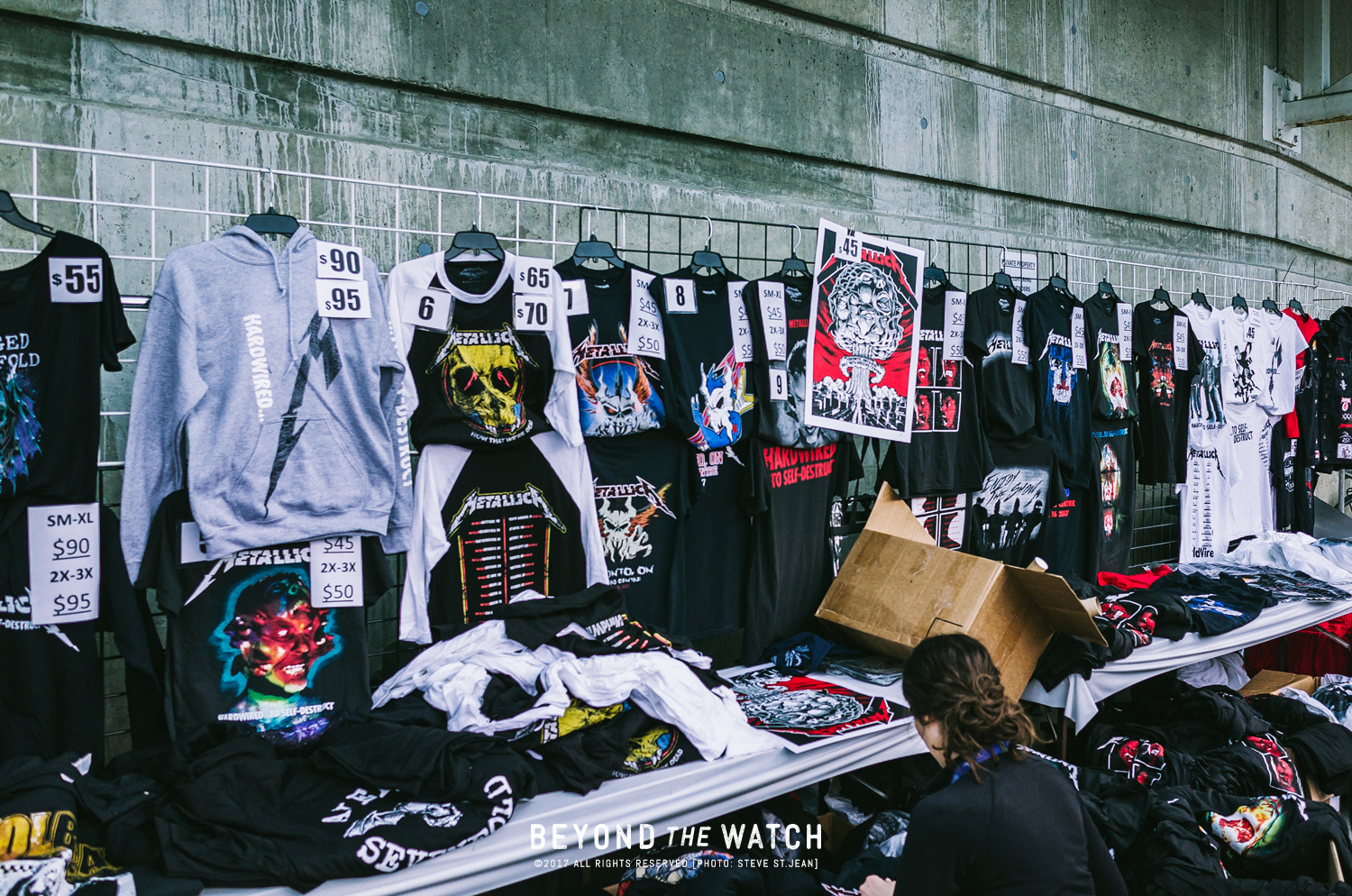 See that limited edition poster?! Only 400 available, thankfully I got my hands on one.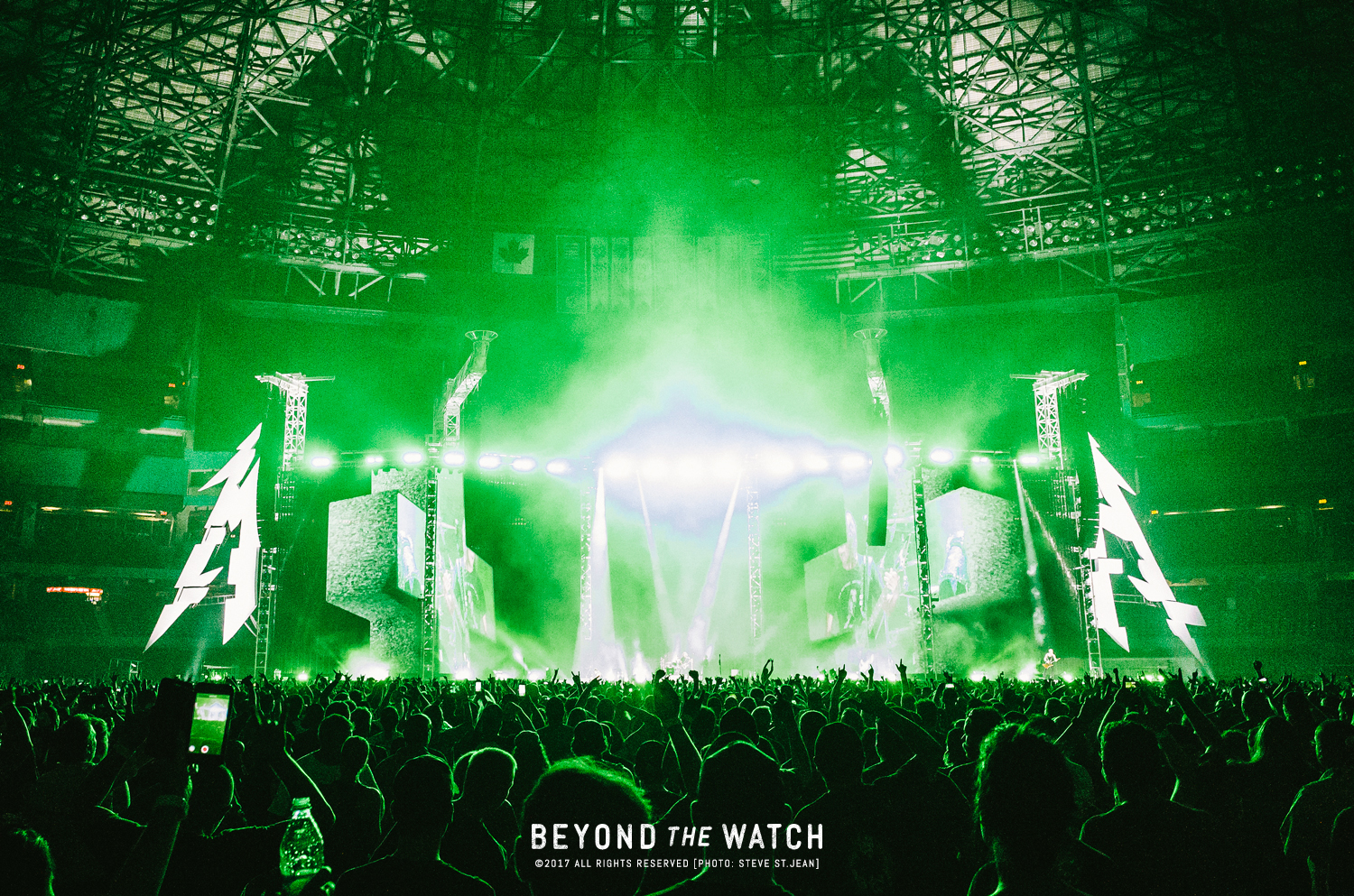 The show must begin! Some epic visuals were displayed the entire set (best visuals and sound were during 'One').
Legend! Hetfield was on point the entire night. Sounded so good.
A little black and white action.
Up close and personal with Papa Het.
Kirk Hammett was unbelievable as per usual.
Lars crushed it, but fans didn't really seem to care for his antics.
Who else caught this photo? No one! Well maybe they did but damn this is sick.
These two! Rob was crushing that bass.
Probably my favourite photo of the night. Nothing more epic than a photo with these two dudes shredding.
Gazing fans. Everyone looked like they were in complete shock watching Metallica. It was that good.
Haven't seen a legit goth in a while.
Second favourite shot of the night. Hammett is amazing to photograph.
Caught this one right at the end of the cat walk. Rare up close and personal moment with Kirk.
Trujillo wasn't shy. He was prolly thinking "taste my bass!"
Showing off to the lucky fans up front.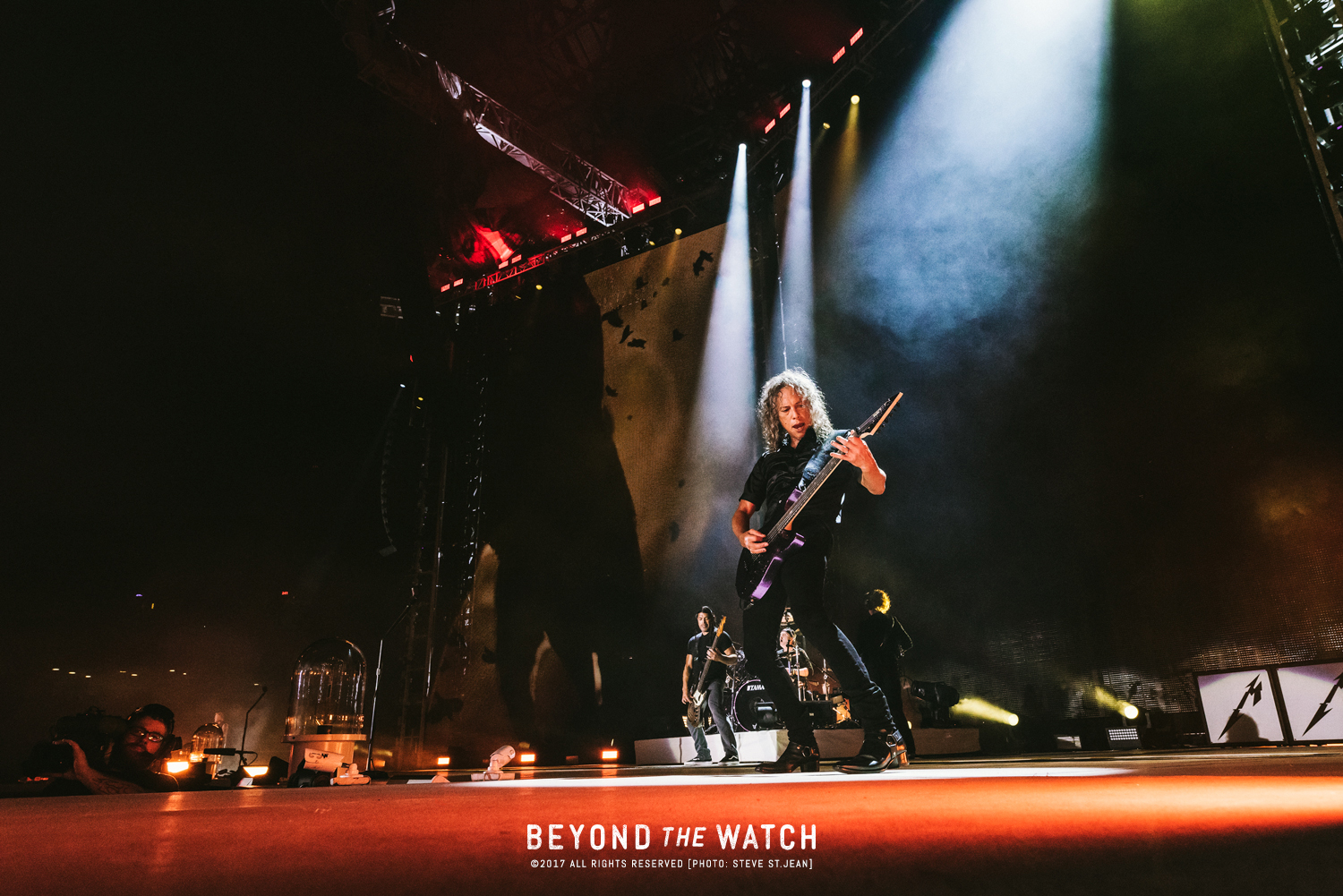 Last chance for a shot. I held my camera up high and managed to get this beauty.
Epic pyro to close out the night.
Not done yet! Full fireworks show that had the Rogers Centre roaring.
Until next time friends. One of the best shows I've ever got to photograph. Stoked.